Cherry Cherry Boom Boom – 'One And Only' (R3HAB Remix)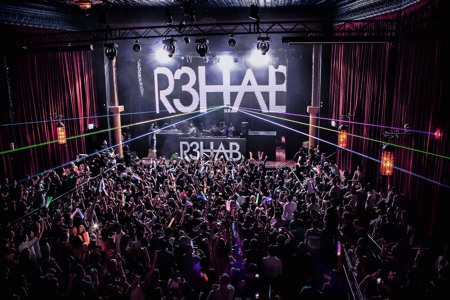 R3HAB is hot off the press and has been pumping out awesome remixes of hit tracks such as Sean Kingston's 'On Ya' and Enrique Iglesias' 'Finally Found You'. His signature chainsaw madness has morphed listeners into avid fans of his electrifying and unique sound.
Another reason why R3HAB has amassed such a loyal fan base in 2012 is his willingness to be personable with his fans. He's been known to engage with his fans through social media and is never hesitant to show his followers love.
R3HAB has just uploaded a remix of Cherry Cherry Boom Boom's 'One And Only' that blends pop with his unmistakeable style of production. It's rare to find a producer that can walk the distinct line between pop and EDM without "selling out" to the mainstream.
R3HAB's remix of 'Cherry Cherry Boom Boom' is an absolute tune that smacks you in the face with the energy of Electro House. The funky bass line gets you groovin as it inspires rage. It's always pleasing to see a producer of R3HAB's caliber to put in so much effort into high quality productions amidst a very busy touring schedule.
Keep it up R3HAB, you are and have been absolutely killing it in 2012.

Fatal error: Uncaught Exception: 12: REST API is deprecated for versions v2.1 and higher (12) thrown in /home2/pgtbeats/public_html/wp-content/plugins/seo-facebook-comments/facebook/base_facebook.php on line 1044